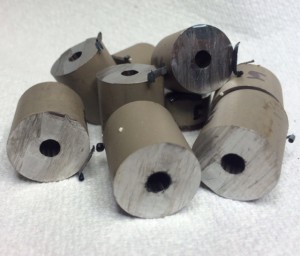 If you are wondering how barrel length affects muzzle velocity, then here is a collection of articles with test data for a variety of different calibres.
They give data for various loads for 1" reductions in barrel length. They make for some interesting reading. They also give the average for each calbre per inch of reduction, although as you will see that is not a very accurate method.
I chopped my own .308 from 22" to 18" and saw no change in velocity whatsoever. So it just goes to show, the data should only be used as a guide. You may experience more or less if you chop your own rifle.
6x47:
http://bulletin.accurateshooter.com/2015/05/7mm-6-5x47-lapua-new-mid-sized-wildcat-cartridge-tested/
.223/5.56:
http://rifleshooter.com/2014/04/223-remington5-56-nato-velocity-versus-barrel-length-a-man-his-chop-box-and-his-friends-rifle/
.308/7.62:
http://rifleshooter.com/2014/12/308-winchester-7-62x51mm-nato-barrel-length-versus-velocity-28-to-16-5/
6.5 Creedmoor:
http://rifleshooter.com/2016/02/6-5-creedmoor-effect-of-barrel-length-on-velocity-cutting-up-a-creedmoor/
I'll update this as I discover more articles. If you know of any that I've missed, let me know using the comments.